Altar-n8 Realm
Self Guided Augmented Reality Tour
AR Altars
In person tour ended August 30, 2021. You are welcome to view the altars virtually from your smart phone.
︎Download the Adobe Aero app to your mobile device. (Fully supported on iPhone and limited compatibility with Android)

︎ Download the Altar-n8 Realm Map & Instructions.
---
717 Grant Avenue
/ (415) 989-5182
⚡️LAUNCH ALTAR HERE⚡️
Of the Same Flock / 都是老乡
is a collaboration between 1st-generation Chinese-American artist Alice Yuan Zhang and San Francisco's Chinatown Kite Shop. In the piece, a traditional kite spool offers incense to cultural ancestors while spinning amidst a familiar confluence of land and water between the artist's hometown Dalian, shop owner Albert Chang's hometown Shenyang, and the kite capital Weifang. A migrating swallow ('yan') with blessing bats ('fu') soars above, motifs commonly found on traditional kites, yet here taking on a deeper context of resilience amidst the racial injustices of the pandemic year. The proverb "the tree wants quiet but wind does not stop" alludes to the time's constant passing, and regret in not caring for ancestors while they're still with us -- Albert reminds us to honor our roots as we tend to aging elders, waning traditions, and shifting ecologies.
1131 Stockton Street
/ (415) 982-6111
⚡️LAUNCH ALTAR HERE
"Purple Portals: an offering to our childhood" is a collaborative augmented reality altar between artist Robin "Birdd" David and Little Paris cafe in San Francisco Chinatown. The altar transports the viewer through purple portals with large offerings of freshly baked Bánh mì bread and pho noodles. Overlaying the altar is audio of the owner, Becky Ng, sharing memories of her youth. As a child, during Qingming, Becky's family would bring ancestral offerings to the mountains. In the '80s and '90s, Little Paris was the cool place to be after school. She remembers going to Little Paris with her friends and roaming around Chinatown before Chinese School. Today, Chinatown is changing, and she rarely sees kids walking around the neighborhood anymore. The color purple is used throughout the altar as a symbol of immortality and divinity. Through purple mountains and archways, the altar transports us to our childhood, paying tribute to the freedom of play and imagination. The altar takes up space, reclaiming youth spaces in a city that often prioritizes tech and big businesses.
56 Ross Alley
/ (415) 806-8243
⚡️LAUNCH ALTAR HERE
Beyond The Gated Mountain
is a digital altar created in collaboration between 1st-generation Chinese-American artist Dominic Cheng and the Golden Gate Fortune Cookie Factory. Founded in 1962, the Golden Gate Fortune Cookie Factory was one of many Chinese-owned businesses that remained resilient during times of racial tensions and socio-political unrest. During this period of time, two pieces of legislation were signed into existence, the Civil Rights Act of 1964 and the Immigration and Naturalization Act of 1965, which opened up doors for a generation of migrant Chinese communities in the "Gam Saan."
With respect to the ongoing fight against racism, violence, and hate, this altar pays homage to the legacy of grassroots community organizing, activism, and movement-building work in caring for Chinese communities, as well as other oppressed communities of color. Beyond The Gated Mountain draws attention to the countless gates that cover businesses, homes, and public spaces across Chinatown. When closed, gates served as a form of protection and security. When opened, gates welcome the community into spaces. The functionality of gates for Chinese business owners has fluctuated throughout the history of migration. Forged in luck, this golden altar brings life and movement back into businesses in our community.
733 Washington Street
/ (415) 397-3232
⚡️LAUNCH ALTAR HERE⚡️
This altar pays homage to the legacy of Washington Bakery and Restaurant through an arrangement of offerings the owners' family brings for their ancestors during Qingming: flowers, pastries, and incense. At the very top is a moon cake, one of their ancestors' favorite desserts from the bakery.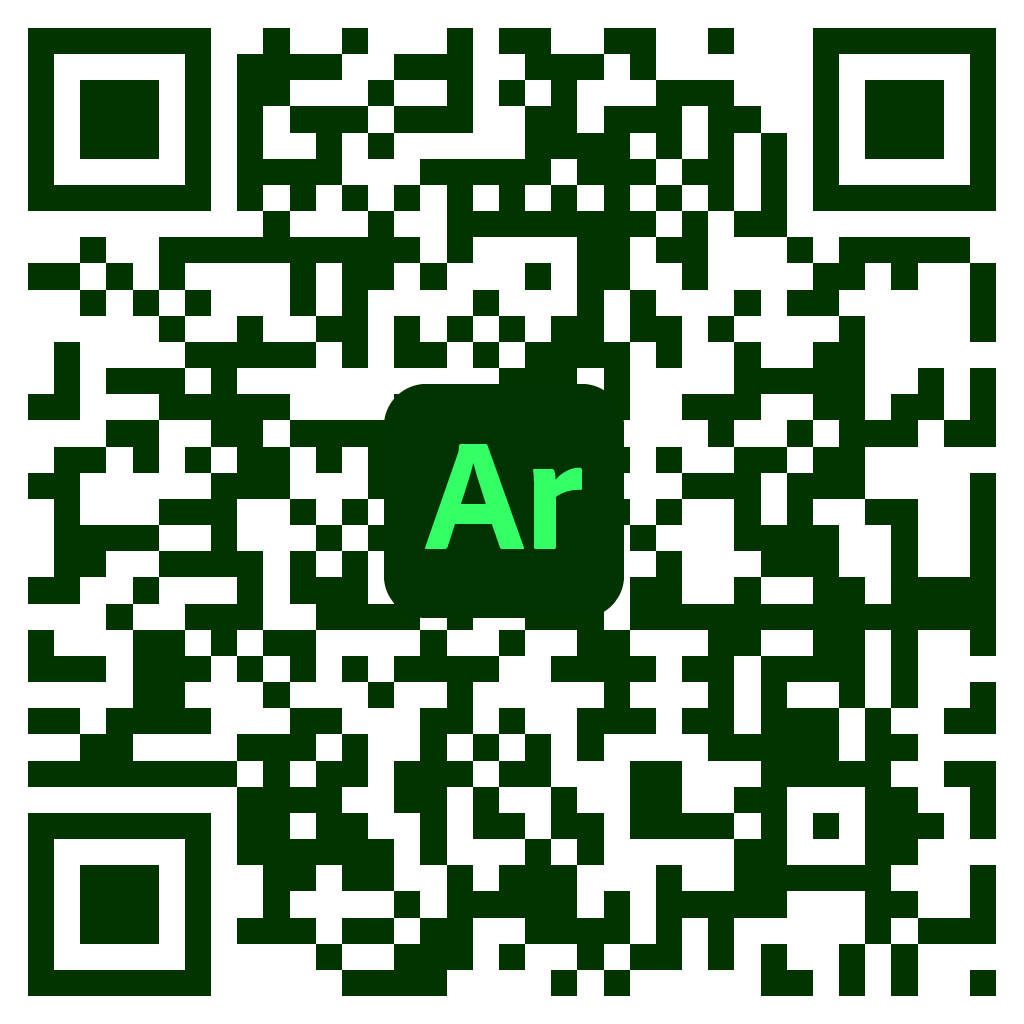 Qianqian Ye
Entangled

Li Ly's Hair Salon

153 Waverly Place
/ (650) 215-0488
⚡️LAUNCH ALTARS HERE
Entangled
is a collaborative altar, created between Chinese artist Qianqian Ye and Li Ly's Hair Salon in San Francisco Chinatown. This piece entangles a fading custom of Chinese women's liberation and immigrant stories with hair.
This project pays homage to 'Self-Comb Women' (自梳女, ZìShūNǚ), a tribe of women who vowed to choose independence over marriage by rolling their braids into a chignon (a married women's hairstyle) on their own. The now vanishing self-comb women culture was a proto-feminist act of protest against oppressive feudal system originating from the Pearl River Delta, where Li Ly is also from.
In this altar, braids and hair buns flourish on a tree like living organisms, with Cantonese opera playing in the background. A comb and a silver hairpin (银钗, YínChā, name of the artist's grandmother) are embedded in the hair. The flowers blooming in between are textured with a historical silver letter (银信, YínXìn), a combination of remittance certificate ('silver') and family letter ('letter'). The silver letter was sent in 1928 by an immigrant from an address at the same street as the current Li Ly's Hair salon, to their shared hometown Taishan, one of the biggest and the earliest emigrant hubs in China.
Music Credit:
Val Zheng
Close Isn't Home
Grace Kwon
Lunar New Year

Community altar offering
⚡️LAUNCH ALTARS HERE
The specific celebrations of the Lunar New Year vary from culture to culture, but we wanted to share some of the foods/objects submitted by you! We didn't get to do all the objects, but we still can in the future :-) The objects include mandarin oranges, red envelopes, a platter of songpyeon (half-moon-shaped rice cakes, a plate of dumplings, tteok-guk (rice cake soup), bánh chưng (square sticky rice), and lanterns. All of these objects are now available to download on Close Isn't Home's Open Source Library on their website.
Close Isn't Home
Grace Kwon
Hot Pot
Community altar offering
⚡️LAUNCH ALTARS HERE
When I think of hot pot I think of cold winter weather, all my friends and family gathered around a long table, and everyone's belly full at the end of the night, and one person who regrets not wearing stretchy pants (me). The vibe is very communal and fun since everyone gets to cook their own stuff but you gotta make sure to keep an eye on what you put in sometimes or else someone grabs the fishball you've been waiting on. The dual hot pot is also nice because you can do one side spicy and one side regular broth, or you could do one side is for the meats and the other for the veggies and tofu. It's always fun to see which hot pot ingredients people like. enoki is a crowd favorite. I personally really like glass noodles and rice cakes. My boyfriend really likes to experiment with making new dipping sauces. I remember eating hot pot as a kid during the cold months because it would help warm up the house, plus we could keep the same bone broth my grandma made for 2-3 dinners at a time. Then when I went to college it became a staple for friend gatherings and it was nice especially when I missed home. and now from time to time my sibling, my mom, and I hit up 99 favor tastes in Chinatown. It's an all-you-can-eat hot pot spot that has a sauce station, AND they bring out someone in a monkey costume if it's your birthday.
Jeffrey Yip
Music as Meditation
Community altar offering
⚡️LAUNCH ALTARS HERE
Guanyin is the Buddhist bodhisattva associated with compassion. She is known as the one who "Perceives the Sounds of the World." "Music as Meditation" draws inspiration for that idea. Guanyin stands in front of turntables as an offering for our ancestors. Building off of old traditions such as burning joss paper, in the form of hell money, Mercedes Benz automobiles, and iPhones, new practices are born through offering experiences through the augmented realm. As a lover of music, I've realized at an early age that it has the power to bring people to a meditative state. The music DJ Guynyin is slappin' is a deconstructed club track looped right before and after the drop in classic rave format. The juxtaposition of this intense style of music with meditative sounds of a chanting monk repeating the mantra of Guanyin lends itself to two forms of meditation married into one medium. As a child, I would recite this mantra with my mother. I would later find out in my adult life the necessity of meditation through repetition. "Music as Meditation" explores the conventional and nonconventional methodologies to spiritual awareness through the augmentation of ourselves.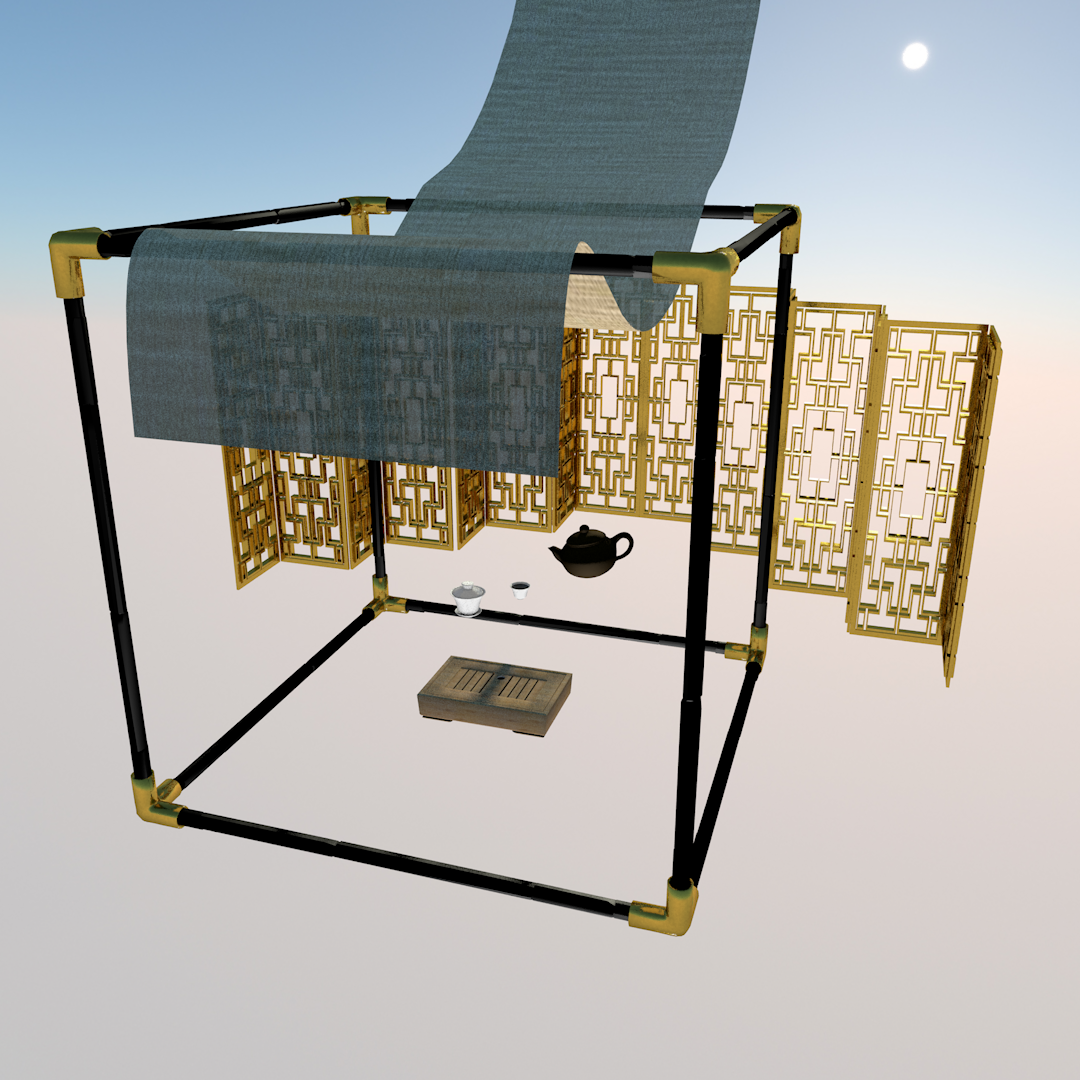 Jeffrey Yip
Gong-Fu Tea House
Community altar offering
⚡️LAUNCH ALTARS HERE
"Gong-Fu Tea" is a tea ceremony involving a series of steps that are ritualistic by nature. The way you clean the utensils and pour the tea is particular and purposeful. Every movement has intention. Gong-Fu Tea House is an augmented offering to the community altar for our ancestors. The idea behind this augmentation of a traditional tea ceremony using technology creates a dialogue between the old and the new. In the western world, we are often detached from our ancestral lineages. Our modern age traditions are slowly fading away, possibly due to the oversaturation of information our technological age provides. Change is happening fast, and it's hard to keep up with the new, let alone keep up with traditions. So is technology killing tradition? Or can it survive through the adaptation of our modern, technological age? "Gong-Fu Tea House" creates new rituals that pay homage to our ancestry through intergenerational wisdom.