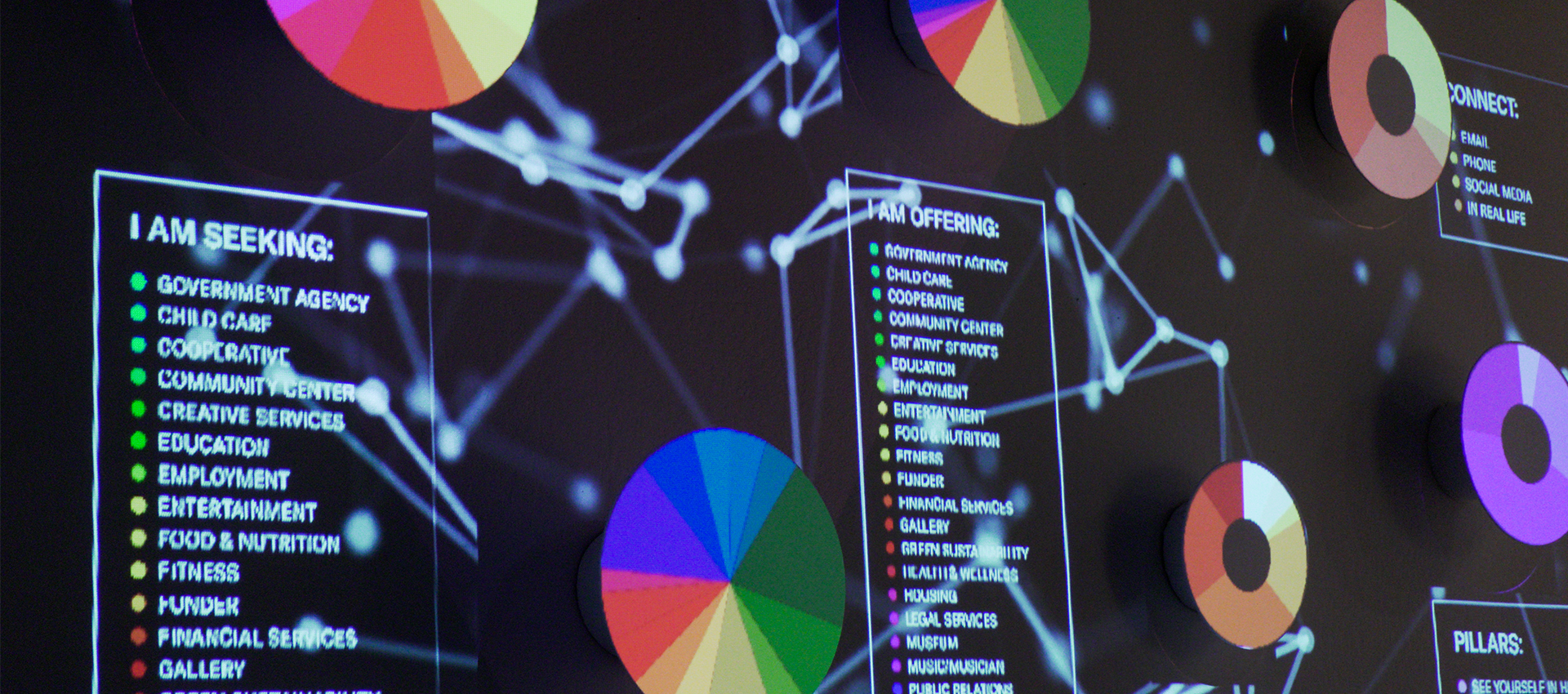 Mapping Our Resources
Data Visualization Design
Cafe SAMA
Oakland, CA
2019
---
CAPABILITIES:
Data visualization, projection-mapping, live visuals, and data analytics
---
BACKGROUND: In collaboration with The House of Malico, MACRO WAVES created a community resource data visualization map for the Alignment Festival. The Alignment Festival, curated by The House of Malico, was a month-long offering, built upon 5 Pillars of Alignment, a manifesto they created to produce racial, social & economic equity within Black, Brown & QTIPOC (queer, trans, intersex people of color) communities.
APPROACH: Consulting with The House of Malico, MACRO WAVES translated a digital survey into a live data mapping visualization. By collecting information on the various skills, resources, and needs of participants at the event, and online, MACRO WAVES projection-mapped the live data feed onto the walls of Cafe SAMA. The goal of the project was to take ownership of our data and use this data to better sustain communities through technology. The survey legend was projected onto the wall, while pie charts mapping out the data were displayed above. The charts would change in color as more participants filled out the survey.
Additional Links:
Alignment Survey